米歇尔的两场演讲,就像美国大选这场无底线的丑闻竞赛中的一股清流……是这场总统大选中最重要的演讲。华盛顿邮报用"大师级"来形容这次演讲;洛杉矶时报更直接称之为"总统选举的决定性时刻"。


资料图:Washington Post 华盛顿邮报
"... she delivered one of the two best political speeches of the year — the other was her speech at the Democratic National Convention — at an event in New Hampshire."  华盛顿邮报认为大选年两大最佳政治演讲都属于她。


资料图:Los Angeles Times 洛杉矶时报
Why has Michelle Obama suddenly embraced her role as an uber-surrogate for Democrats?
米歇尔或许已经成了希拉里最具说服力的代理人
When is Election Day in 2016?

Nov 8th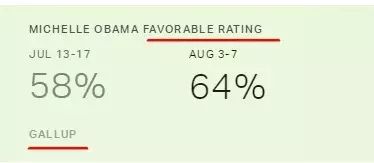 资料图:美国咨询公司盖洛普(Gallup) 8月公布的民调显示,64%的美国人喜欢她,受欢迎程度超越丈夫奥巴马(53%),高居榜首。
Michelle Obama, who has tried to stay out of the political fray

(n. a noisy fight)

during her husband's presidency, enjoys one of

the highest approval ratings

among Democratic figures in the country.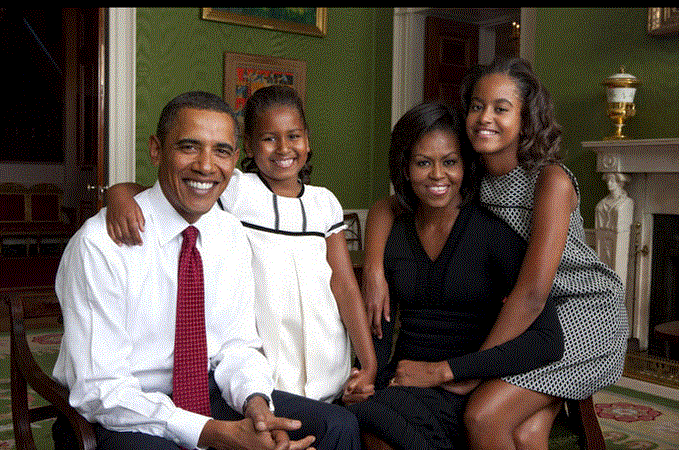 资料图:米歇尔的成长履历,的确是典型的美国梦故事:出生于芝加哥南区(曾经是黑人和底层人聚居地),父亲是城市工人,母亲是家庭妇女。然而,严格的家教和家庭对教育的重视,让她摆脱了平庸的人生轨迹,上常春藤名校,毕业后进入律师事务所工作,并认识了未来的丈夫——当时他们是律所仅有的两名黑人职员。
 If you say that someone has had a rough time, you mean that they have had some difficult or unpleasant experiences. 
I think we can all agree that this has been a rough week in an already rough election. 
Election Day in the United States of America is the Tuesday following the first Monday in November.
新罕布什尔州因为是美国选民投票选举共和党和民主党美国总统大选提名的候选人的头一个州而闻名。
1.My goodness! You guys are fired up! Well, let me just say hello everyone. I am so _____ to be here with you all today in New Hampshire. This is like ____ to me, and this day — thank you for a beautiful _____ day. You just ordered this day up for me, didn't you? It's great to be here.
2.Let me start by thanking your fabulous ______, your next U.S. ______, Maggie Hassan. I want to thank her for that lovely introduction. I also want to ______ your Congresswoman Annie McKlane Kuster, who's a dear, dear friend. Your soon-toe congresswoman once again, Carol Shea Porter — all of whom have been just ______ friends to us. And your Executive Council and candidate for governor, Colin Van Ostern.And, of course, thanks to all of you for taking the time to be here today.
3.Thanks so much. That's very sweet of you. I love you guys too. I can't believe it's just a few weeks before ______ Day, as we come together to ______ the next President and Vice President of the United States, Hillary Clinton and Tim Kaine! And New Hampshire is going to be ______, as always.
4.So I'm going to get a little _____ here, because I think we can all agree that this has been a _____ week in an already rough election. This week has been particularly interesting for me personally because it has been a week of profound _____.
英语学新闻 自信看世界